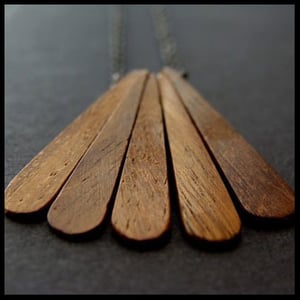 $

38.00
The most popular necklace from the Wings necklace collection, recently featured in Lucky magazine.
Sleek wood pieces with a natural & modern look.
This light, easy to wear lovely little thing is perfect for everyday wear.
Please visit www.LaurenHaupt.com to order. You may also click Back to Site in the upper left hand corner of this page. Thank you!